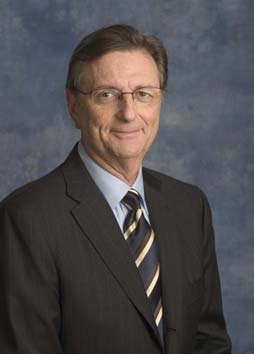 Allan M. Rudnick has over 40 years of experience in the investment management industry.
He co-founded Kayne Anderson Rudnick Investment Management (KAR) in 1989. During the 1990's the firm's assets grew from $40 million to over $7.0 billion. In 2001 KAR became a subsidiary of Phoenix Insurance Company, where Mr. Rudnick served as Chief Executive Officer and Chairman. He retired from KAR in December, 2007. He continues to advise and consult with clients through his family investment office.

Currently, Mr. Rudnick is a Director/Trustee and Chairman of the Board of six mutual funds managed by First Pacific Advisors LLC, a Los Angeles based investment advisor with more than $25 billion under management. The funds are FPA Crescent Fund, FPA Capital Fund, FPA New Income Fund, FPA International Value Fund, FPA Paramount Fund, and FPA Perennial Fund. Additionally, he is a Director and Chairman of the Board of the closed-end investment company Source Capital, Inc. listed on the New York Stock Exchange.
Mr. Rudnick is active in philanthropic activities. He serves on the Board of Trustees of Children's Hospital Los Angeles (CHLA), as well as on their Executive and Investment Committees. In addition, he chairs the CHLA Advancement Committee. He is on the Board of Directors of Los Angeles Leadership Academy Charter School in East L.A., where he is a visiting instructor in economics. He is also a member of the Cedars-Sinai Investment Committee. Mr. Rudnick previously served as President of the Bogart Pediatric Cancer Research Foundation, and on the Trinity College Board of Fellows.
He started his career in New York as a securities analyst and portfolio manager at Oppenheimer & Co. He moved to Los Angeles in 1980, and joined The Pilgrim Group in 1986 as portfolio manager of their large cap mutual fund. He subsequently was named Chief Investment Officer, overseeing both equity and fixed income mutual funds.
Mr. Rudnick is a member of the CFA Society of Los Angeles, Inc. and the CFA Institute. He earned a BA in Economics from Trinity College, Hartford, CT and an MBA from Harvard University.